Why your HVAC Company should Focus on Accessory Sales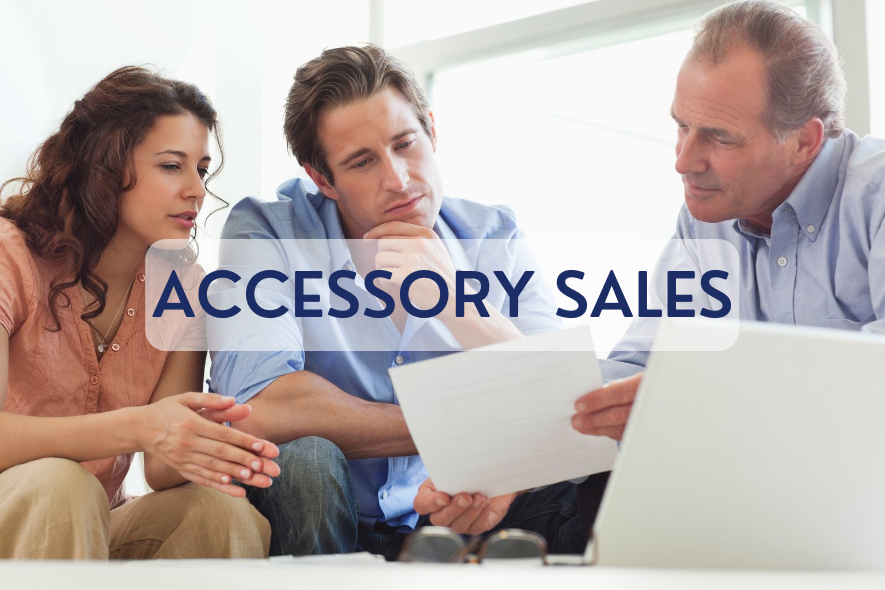 The lack of a dedicated, unique sales strategy is a common deficit for many HVAC companies. This is especially true when it comes to having an accessory sales plan. While most sales revenue comes from the cost of installing systems, some businesses may not realize how dramatically their profits can increase by focusing on accessory sales.
Opportunity Manager gives your team the capability to implement an accessory selling strategy that guarantees accessories are offered on every proposal. In today's blog we are going to dive into the benefits of accessory sales and how they can boost your company's overall profits, as well as discuss how Opportunity Manager can help!
Why focus on accessory sales
By creating an accessory selling strategy, you can effectively increase your business' profitability and success. Accessories have a higher profit margin than any other part of a job, so boosting accessory sales will help you drive up total profits. Many accessories also require periodic maintenance, which help generate recurring revenue each time your team services the product. This is especially helpful for the off-season as these sales can help create additional year-round work for your technicians.
Accessories are also useful for boosting your company's credibility and building customer relationships. Studies have found that consumers are more likely to trust product recommendations and make a purchase from an experienced technician. Companies should ensure their technicians are well versed on product information and should encourage them to advertise the appropriate accessories for each customer. Even if the technician does not end up making the sale, they have established rapport with the customer, who may be more likely to buy from them in the future.
How Opportunity Manager helps
Opportunity Manager helps you implement an accessory selling strategy simply and effectively. With our software you can build a structured sales process that guarantees accessories are offered on every proposal. Using our unique proposal templates, our system automatically builds in everything needed for a specific type of install, including the accessories you would like to offer. This allows customers to see the accessories in the proposal ahead of time, rather than learning about them at the end of a sale.
We also offer the ability to set up tiered financing on every proposal, which helps drive buying decisions, increase closing ratio, and boosts accessory sales. Using Opportunity Manager, our clients have seen an average accessory sale increase of 30%!

Accessory sales are a great area to focus on if you are looking to increase company profits. Companies often overlook the amount of revenue accessories can generate until they begin incorporating a dedicated accessory selling strategy. Connect with Opportunity Manager to learn more and to start boosting your business' accessory sales today!