Opportunity Manager's Return on Investment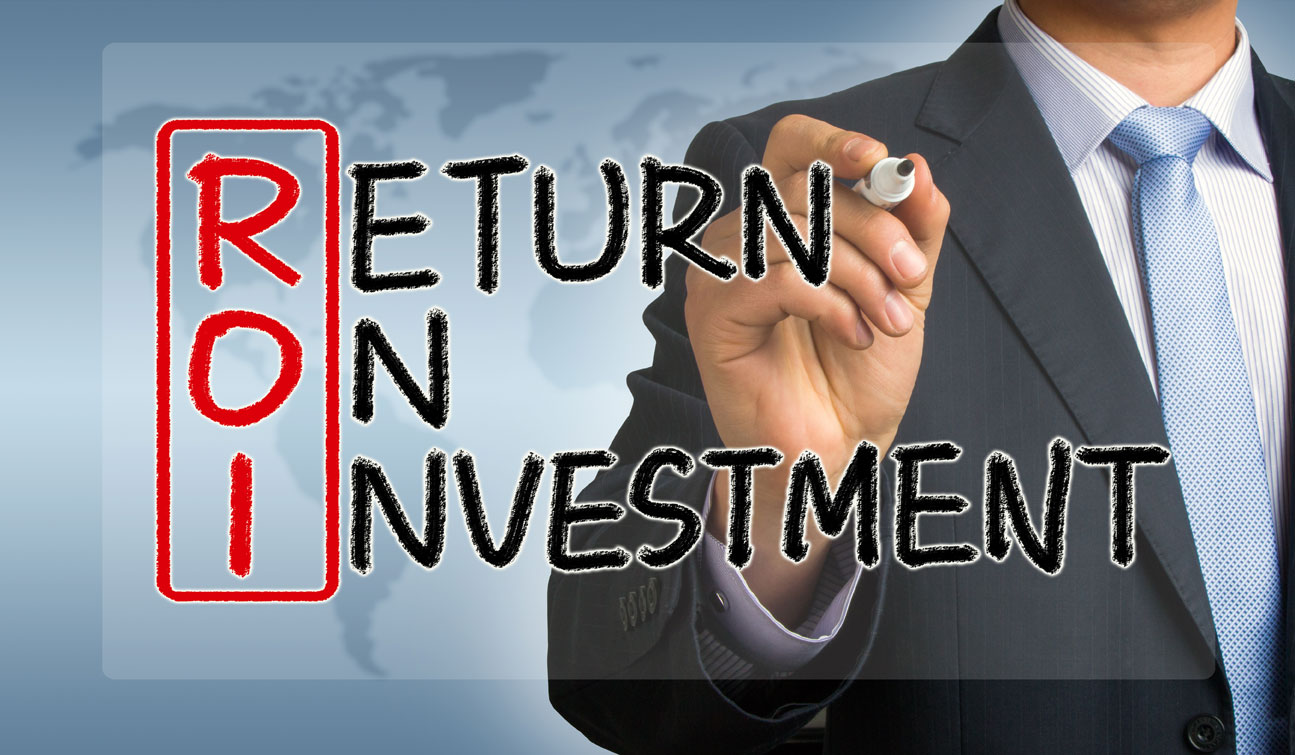 In our last blog, we discussed some of the top benefits of sales software for HVAC companies, including increased communication, efficiency and profit. Companies need modern software solutions to keep a competitive edge, but it is important to note that software is a big investment. Businesses should research their selected software and make sure the return on investment is logical for their company. In today's blog, we will be diving into calculating return on investment and will provide you with real-life examples of the results you could see from Opportunity Manager.
What is return on investment?
Return on investment, or ROI, is a way to measure an investment's cost versus its benefit. Calculating a software's ROI prior to the initial investment is critical, as you will be able to estimate the profit your business could make. However, it is important to look at ROI over the course of time and recognize it may fluctuate year to year. For example, the first few months after implementation will likely produce a lower ROI, as compared to the entire year. Businesses also need to consider intangible costs such as training, productivity and implementation time when making their calculations. While ROI is not a perfect science, it is still useful for getting an estimate of the benefits your company will receive.
Opportunity Manager's ROI
ROI will vary for each business depending on a variety of factors including region, market and business practices. When it comes to Opportunity Manager, some of the biggest contributing factors to ROI include sales price, closing ratio and accessory sales. To showcase Opportunity Manager's ROI for its clients, we pulled data from our current clients to show the average results our dealers see after implementation in each of these three factors.
Many of our clients come in with respectable sales prices but are looking to raise them. On average, our clients see a sales price increase of $2,200, but we have had clients boost their sales as much as $3,400 as compared to before using Opportunity Manager. Our professional proposals and unique comparison tool allow customers to view all their options and make an informed decision that's right for them.
Closing ratio is one of the most important factors in boosting revenue, and Opportunity Manager has proven it can improve a sales team's closing ratio. Typically, our clients see an average closing ratio increase of 16% after implementation. Opportunity Manager provides detailed closing reports that allow clients to track this data over time and make the necessary changes to improve.
Accessory sales are not always considered valuable in the HVAC industry, but due to their high profitability they are a key driving factor in increasing your business' ROI. A high number of Opportunity Manager clients have increased their company's accessory sales after using our program. By utilizing our application, techs and sales associates can pull up an accessory list on the job site, allowing customers to see exactly what they're getting and ask questions. With this capability, Opportunity Manager dealers see an average of 30% increase in accessory sales, contributing significantly to higher annual gross profit.
Implementing a sales software for your business is a big investment. There is a lot of time and money that goes into a successful implementation, but the payoff is worth it. Opportunity Manager is proud to support our clients in growing their businesses and becoming more effective, efficient and profitable. To hear what our current clients have to say about their experiences with Opportunity Manager visit https://www.opactive.com/content/testimonials or reach out to us today!